Beautify Your Home with High-Quality and Energy-Efficient Windows!
Pasadena Window Replacement Experts work with the most prestigious and dependable of manufacturers from around the world. We source products that you can blindly rely on. All our doors and windows, irrespective of cost and type, come from manufacturers that have proven their mettle over years. Here is a list of some of our common manufacturing partners.
Simonton
Simonton has built doors and windows for multiple generations of homes now – the company has been in service since 1946. They do not just manufacture high quality products but also lead the industry by introducing innovative products in the mainstream markets – they were the first to start making triple-track storm windows, Thermo Boss and Energy Capp. Moreover, aluminum doors and windows were also made popular by the Simontons.


Anlin
Anlin is known for its highly insulating doors. These doors are made especially for California's climate. Besides being insulating, Anlin doors are also very sturdy, durable and low-maintenance. They are one of the best manufacturers of vinyl doors. Moreover, they give you an exceptionally good warranty on all their doors.
Milgard
Milgard's USP lies in the fact that it manufactures all components of making doors in-house. They make their own insulated glass units, fiberglass frames and vinyl components. Their vinyl is of an exceptionally high quality and offers excellent insulation. All of Milgard's products have uncompromised quality and last a lifetime.


Pella
Pella is the king of variety when it comes to doors and windows. They have something for all budgets, design sensibilities and architectural styles. Whether you are renovating an old home or looking at furnishing your new home, Pella will have something uniquely suitable to both requirements. In terms of design options, they have some of the most exhaustive catalogues.
Ply Gem
Ply Gem manufactures windows of exceptional strength and durability. If you are considering giving your house a makeover into its most visually appealing form ever, Ply Gem Windows will be the perfect addition. Some of their designs are breathtakingly good, while keeping quality intact.


JT Windows
JT Windows builds solid wood windows and doors. They primarily use Douglas Fir for all of their products. While quality is a given for JT Windows, aesthetics get an all new definition with this manufacturer that focuses on creating windows in the most beautiful shapes and styles ever. Whether you like it simple and classic or you want to experiment with a completely new shape, JT Windows will give you the most appealing design in either case.
El & El Wood Products
EL and EL Wood Products is a leading manufacturer of wood doors and windows. The company is nearly 45 years old and has won the love of thousands of homeowners since its inception. If you want premium wood doors and windows in your house EL and EL is the name to go after.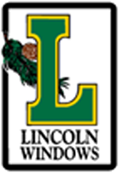 Lincoln Windows
Lincoln Windows is a 68 years old manufacturer of windows. They have beautiful designs for new installation as well as remodeling projects. Numerous homeowners swear by Lincoln Windows after having had pleasant experiences with their products. They give you the perfect balance of strength, durability and beauty in windows.