Beautify Your Home with High-Quality and Energy-Efficient Windows!
Different window types serve different functions. Some windows are only for getting a view of the world, while others are for getting fresh air into your living space. Which window is the best window for you and for which room of your house is a decision worth some speculation. If you are having trouble deciding, Pasadena Window Replacement Experts are here to help you out with expert guidance.
Let's get a brief idea about windows you could be installing in your house from these lists of window types based on design and material.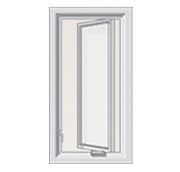 Casement Window
Casement windows are simple in construction and very convenient to use. They open and close on a hinge just like a French door. The design is one of the oldest ones and has therefore been tried and tested in all kinds of materials over time.
Casement windows open out wide and consequently allow a high degree of ventilation in whichever space they are. If you want reliable, fuss-free windows for your house, they are your best bet. Do keep in mind though that a casement window requires some space for them to open out, so they are not good for very narrow spaces like passageways etc.
For smart guidance on casement window design, materials, and where to install them, contact Pasadena Window Replacement Experts. We can do an excellent job for you whether you are installing new windows or replacing your existing windows.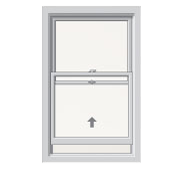 Single Hung Window
Single hung windows are another very popular window type; they open and close on a slider that allows vertical movement. Single hung windows have only one moving panel that moves up and down in a sliding motion.
These windows seal well when they are closed, thereby allowing good insulation and open up wide enough to let the outside air in whenever you want to. Numerous homes have single hung windows for the ease and functionality they provide. You can get small single hung windows or large ones based on your requirements.
For elegant, functional and cost-effective single hung windows, contact Pasadena Window Replacement Experts. We have fitted windows in hundreds of homes and guarantee an excellent job for you.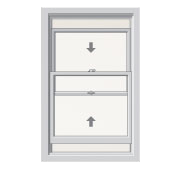 Double Hung Window
Double hung windows are almost like single hung windows, except that they have two moving panels instead of one. So you can open the window both ways, either from top or from the bottom, thereby adding to the versatility of how you can use your windows.
Double hung windows look polished, ventilate well, insulate well and at the same are very space-efficient. You do not need a very wide space, like you would for casement windows, in front or behind the window. You can get a double hung window in almost any room or passage of your house.
At Pasadena Window Replacement Experts, we know what it takes to get maximum functionality and aesthetic value out of windows. Allow us to guide you in your window choosing process and then install the most appropriate set of windows in your house.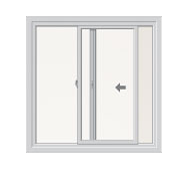 Sliding Window
Sliding windows are just like sliding doors – they open and close horizontally on a slider. They are space-efficient and contemporary in terms of appearance. They look nice in homes built in the new minimalist style. You can get lavish sliding windows or fairly simple ones for your house to fit into any budget and style sensibilities.
Sliding windows fit perfectly in all spaces of the house. You can have sliding windows in the kitchen, bathrooms, bedrooms, passageways, or any other space where you would like to have a window. They serve as excellent internal (within the house) windows as well, for example a window between the living room and dining room areas.
Pasadena Window Replacement Experts are excellent at choosing the best sliding windows for you from the most reputed of manufacturers. Our fittings are impeccable and we guarantee an excellent post-installation customer service.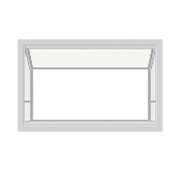 Garden Window
Garden windows protrude outwards. So you get a wide window ledge as an extension of the indoor space. You can use this ledge for a variety of purposes, like creating a reading nook, putting objects for decoration etc. Besides making your room look bigger, garden windows also look lovely from the outside. Decorate it well and it will add to the beauty of your house inside out.
The best space to install a garden window is a room or any area of the house that opens into a beautiful view – of your own home garden or the natural beauty outside. Use knick-knacks like pots, sculptures, flowers, creepers and herbs to get the best from your windows. You will certainly love the results!
Pasadena Window Replacement Experts are highly experienced in installing garden windows. Come to us for unbiased professional guidance on window installation and we will help you choose the best for your home within your stipulated budget.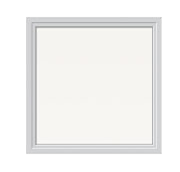 Picture Window
Picture windows are fixed glass windows that do not open. Their purpose is to give you natural light in the indoors, capture a beautiful view of the outside and look like a grand frame on your walls imprinted with a scenery of what lies outdoors.
They have been a preferred choice for at least one portion of the house by many homeowners over the years. Where you need complete insulation and some sunlight streaming in, picture windows are your best bet. Owing to their fixed glass, they insulate better than most other window types.
You can have an all glass picture window, or one fitted with a wooden grid and glass in the gaps. Get further creative and get a line of picture windows in a row instead of only one big picture window. The possibilities are many. Let Pasadena Window Replacement Experts help you make an informed decision and get you the best picture windows for your home.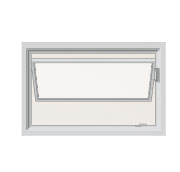 Awning Window
Awning windows swing upward to open on a fixed horizontal hinge. The design is inspired by the design of the traditional awning curtain, a lot of which you see outside shops on a European old city street. They open out wide enough to allow fresh air to flow into your indoors. You can get awning windows in a variety of materials; vinyl and frosted glass happens to be one popular combination. For more designs and material choice, contact Pasadena Window Replacement Experts. We have the most exhaustive catalogues of awning windows, among other window types, and we source all of our products from the best manufacturers around the world.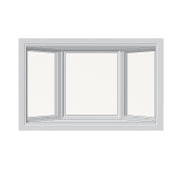 Bay Window
Bay windows, like garden windows, protrude outwards. The difference between a garden window and a bay window is that of angle, and that bay windows have two openable panels on either side and one fixed central panel as opposed to a complete fixed closed structure of a garden window.
A bay window makes an angle of about 45 degrees with your outer walls and the two panels on the sides of a bay window can comprise either casement windows or single hung windows. The best use of a bay window is to create a little seating nook with a bench adjacent to the window. This window type adds character to your indoor space, as well as to the architectural appeal on the exteriors. And as it multiplies the amount of natural light entering your space, it makes the space appear bigger and aesthetically enhanced.
For getting the most exciting features out of a bay window, you need a fitter who does the job just right. At Pasadena Window Replacement Experts, we realize this for you with impeccable fittings and premium quality materials.